Introduction
Oral health is a cornerstone of overall well-being in our life, and maintaining it requires a diligent oral hygiene routine. While brushing your teeth twice a day is a widely accepted practice, it may not be sufficient on its own to ensure optimal oral health. This is where water flossers come into play. In recent years, water flossers have gained popularity as effective tools for improving oral health. In this article, we will explore the benefits of water flossers, How Does Water Flosser Improve Oral Hygiene, and their mechanism of action, and how they can be a game-changer in your oral hygiene routine.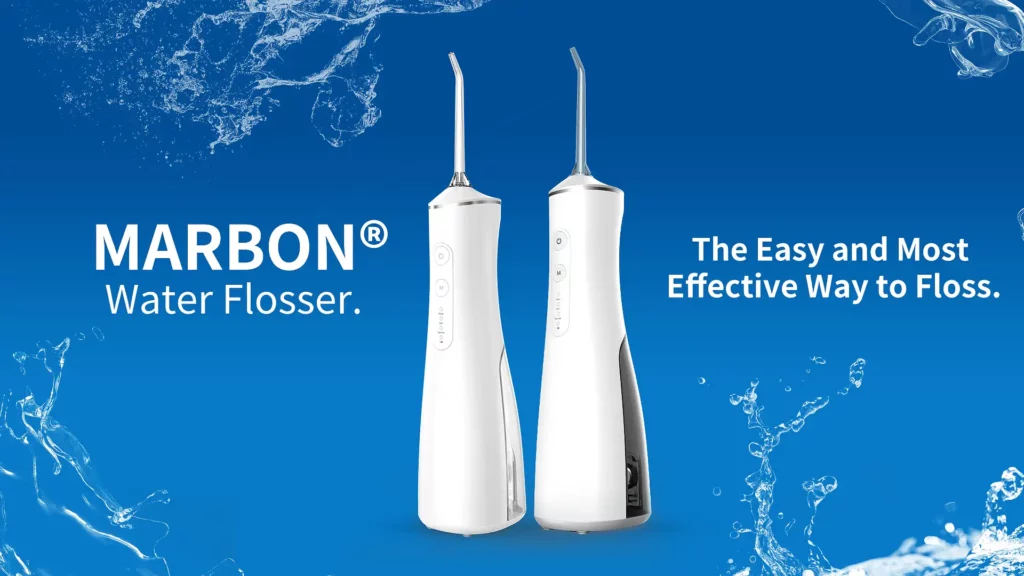 Understanding Oral Health
Before delving into the world of water flossers, it's important to understand the significance of oral health. The human mouth is home to a diverse array of bacteria, some of which are beneficial, while others can be harmful. Plaque, a sticky film of bacteria that forms on teeth, can lead to various dental issues, including cavities, gum disease, and bad breath. The key to maintaining oral health is to remove plaque and food particles regularly.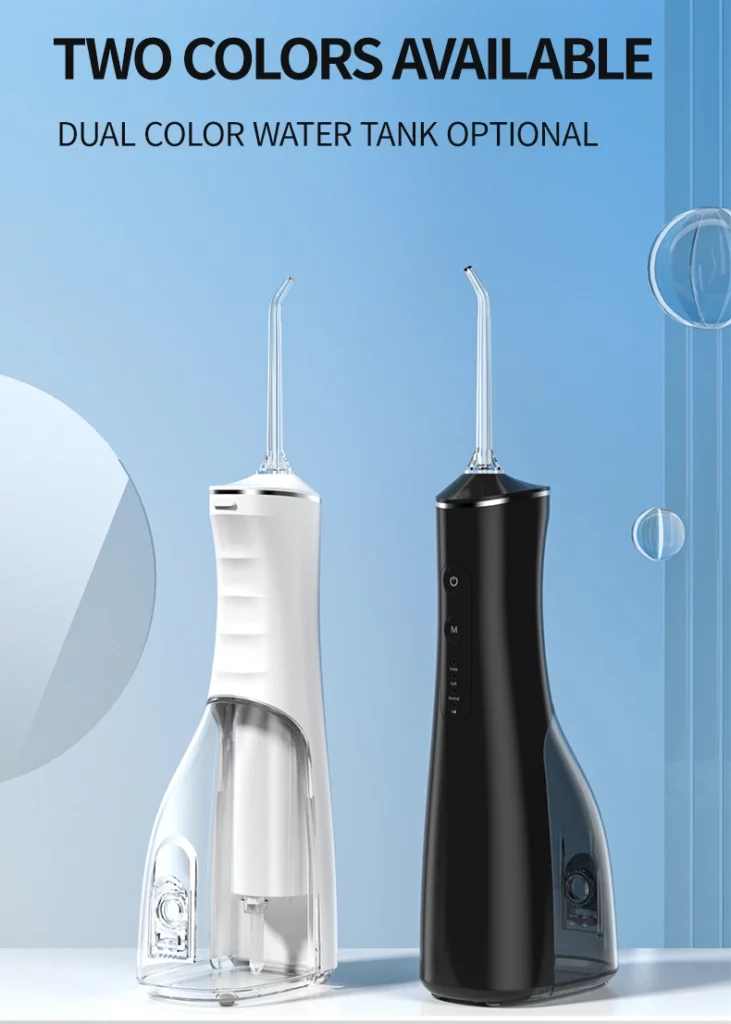 The Role of Plaque Removal
Plaque removal is at the heart of good oral hygiene. It prevents the buildup of harmful bacteria, which can lead to tooth decay and gum disease. While brushing your teeth can remove plaque from the surfaces of your teeth, it may not effectively reach the spaces between your teeth and along the gum line. This is where water flossers come in as valuable additions to your oral care routine.
What Is a Water Flosser?
A water flosser, also known as an oral irrigator, is an electronic device designed to clean between teeth and along the gum line using a stream of pressurized water. It typically consists of a water reservoir, a motorized pump, and a nozzle that directs the water stream. Water flossers come with adjustable pressure settings, allowing users to customize the intensity of the water stream to their comfort level.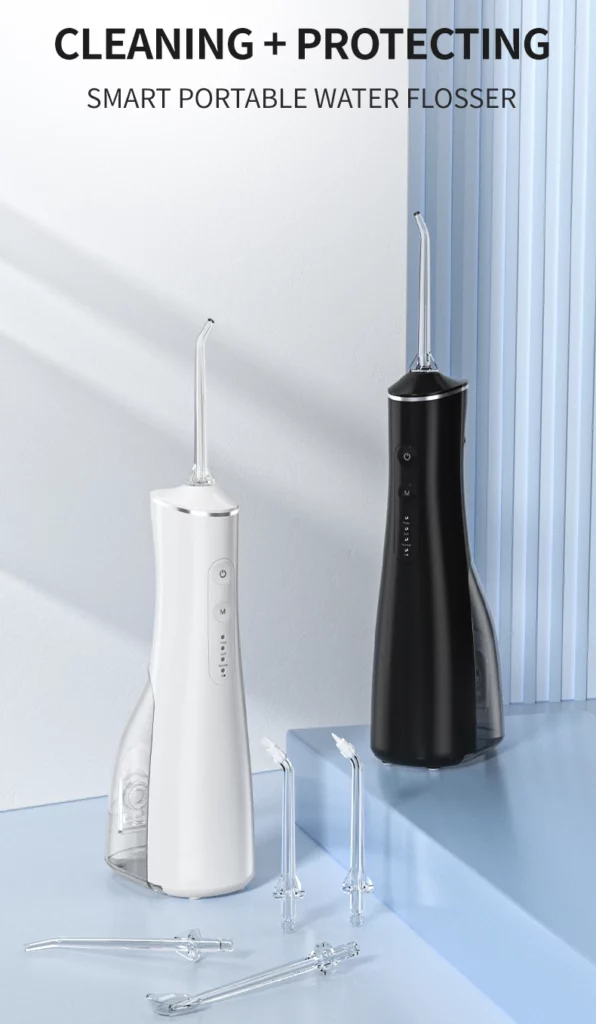 How Do Water Flossers Work?
The mechanism of action of water flossers is relatively simple yet highly effective. When you turn on a water flosser, water is drawn from the reservoir into a pump, which pressurizes it. The pressurized water is then directed through the nozzle, creating a focused stream that can effectively dislodge and remove plaque, food particles, and debris from the spaces between your teeth and along the gum line.
Benefits of Using MARBON® Water Flosser
Basic Specification:
Power Input: The product is charged by base contact DC 5V/2A
Single Continuous Working Time: 90s/times
Build in Li-battery: DC 3.7V / 1,500 mAh
Net Weight: 240g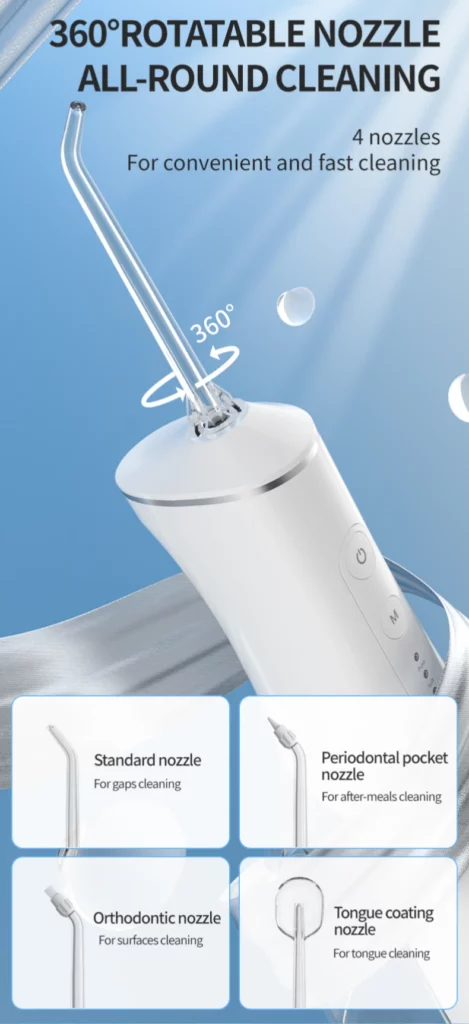 Length: 220mm
Width: 77mm
Thickness: 62.88mm
Parameters:
Work Mode: Normal /Soft /Pulse
Power Input: DC 5V/0.8A
Input Power: 10W
Working Power: DC 3.7V/1.5A
Rated Power: 7.4W
Water Pressure: 5psi-120psi
Working Frequency: 1,200 times/min
Full Charging Time: ≈2.5h(Direct charging) ; 3h(Base charging)
Battery Life: 0.7h
Water Tank Capacity: 300 ml
Motor: 280S Carbon Brush Click
Waterproof: IPX 7
Pulse: 1,600 times/min
Working Noise: <68 db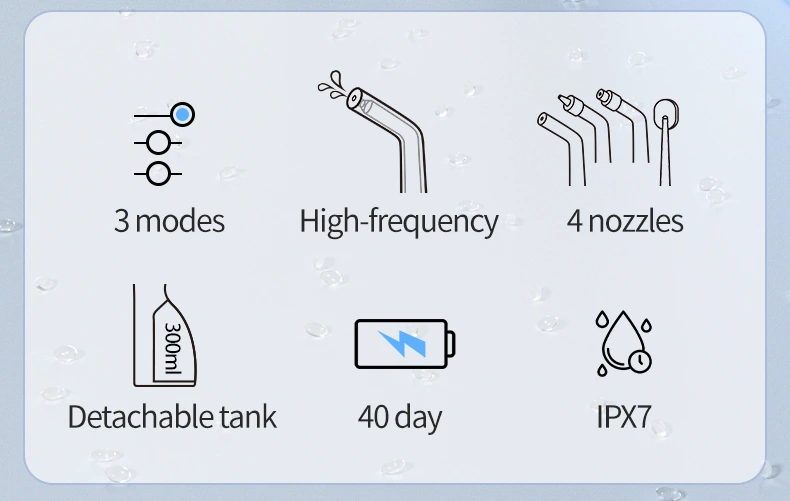 Now that we understand how water flossers work, let's explore the myriad benefits of MARBON® Water Flosser offer for your oral health:
1. Effective Plaque Removal:
One of the primary advantages of MARBON® Water Flosser is its effectiveness in removing plaque. It can removes up to 99.9% of plaque from treated areas. The pressurized water stream can reach areas that traditional toothbrushes and dental floss often miss. This means that even hard-to-reach places between teeth and under dental work, such as braces or bridges, can be also thoroughly cleaned.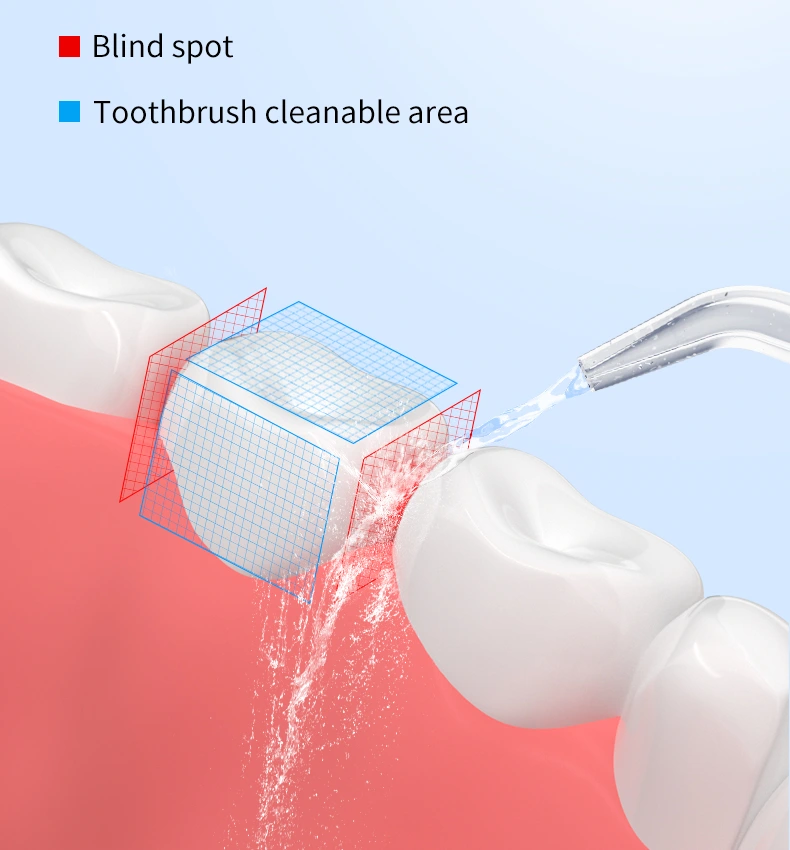 2. Improved Gum Health:
Gum health is closely linked to overall oral health. When plaque and bacteria accumulate along the gum line, it can lead to gingivitis and, if left untreated, progress to more severe gum diseases. MARBON® Water Flosser is particularly adept at removing debris along the gum line, reducing inflammation, and promoting healthier gums. MARBON® Water Flosser clinically proven up to 50% more effective for improving gum health vs. string floss.
3. Enhanced Dental Hygiene Compliance:
For some individuals, traditional flossing can be challenging, uncomfortable, or even painful. MARBON® Water Flosser provides an alternative that is gentler on the gums and often more tolerable. This can lead to better compliance with daily oral hygiene routines, which is crucial for maintaining oral health. MARBON® Water Flosser is Essential for Braces, it clinically proven up to 3X as effective for removing plaque around braces vs. string floss using the orthodontic tip.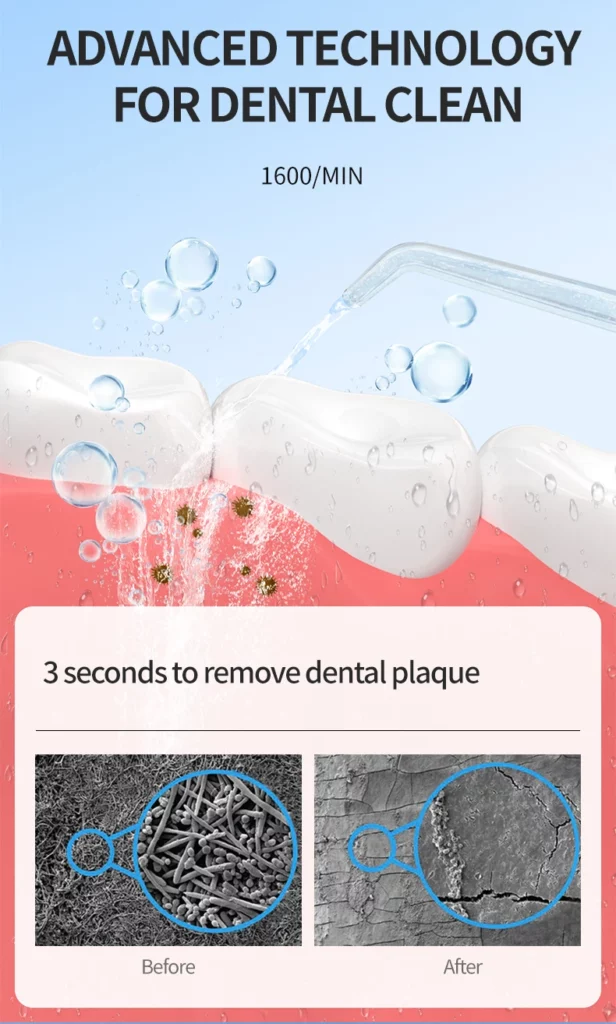 4. Suitable for Specific Populations:
MARBON® Water Flossers are versatile tools that can benefit a wide range of individuals. They are particularly useful for those with orthodontic appliances, such as braces or dental implants, as they can effectively clean around and between these devices. Additionally, children and the elderly, who may have dexterity issues, can find MARBON® Water Flosser easier to use than traditional floss.
5. Reduction in Bad Breath:
The removal of plaque and food particles from hard-to-reach areas can also contribute to fresher breath. MARBON® Water Flosser can help reduce the bacteria responsible for bad breath, providing an added cosmetic benefit.
Scientific Evidence Supporting Water Flossers
The effectiveness of water flossers is not merely anecdotal; there is scientific evidence to back it up. Numerous studies have demonstrated their ability to reduce plaque, improve gum health, and enhance overall oral hygiene. These studies compare water flossers to traditional flossing methods and consistently find that water flossers are at least as effective, if not more so, in these areas.
Practical Considerations for Using Water Flossers Effectively
To reap the maximum benefits of water flossers, it's essential to use them correctly and consistently. Here are some practical considerations:
1. Technique:
Hold the nozzle at a 90-degree angle to your gum line and teeth. Start with the lowest pressure setting and gradually increase it until you find a comfortable yet effective level. Move the nozzle along the gum line, pausing briefly between each tooth to ensure thorough cleaning.
2. Maintenance:
Proper maintenance is crucial to keep your water flosser in good working condition. Regularly clean the water reservoir, nozzle, and any other removable parts according to the manufacturer's instructions. Replace the nozzle tips as recommended to prevent bacterial buildup.
3. Consistency:
Like any oral hygiene tool, consistency is key. Aim to use your water flosser daily as part of your oral care routine. Incorporate it alongside brushing your teeth for comprehensive plaque removal.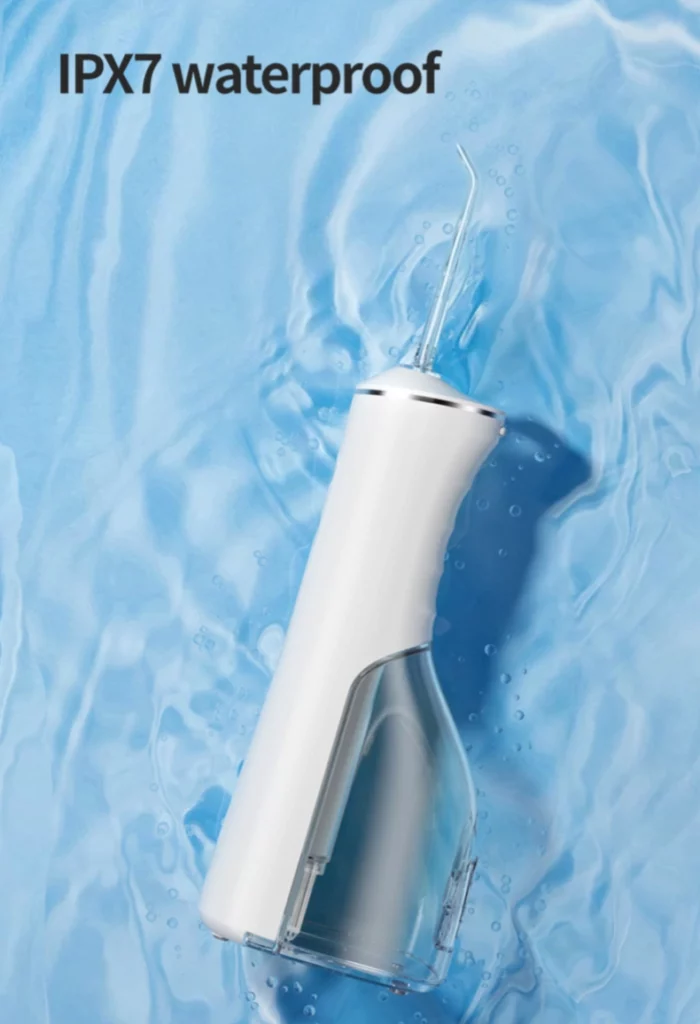 4. Consult Your Dentist:
Before adding a water flosser to your routine, consult your dentist or dental hygienist. They can provide personalized recommendations based on your specific oral health needs and help you make the most of this valuable tool.
Conclusion
In the pursuit of excellent oral health, MARBON® Water Flosser have emerged as powerful allies. Its ability to effectively remove plaque, improve gum health, enhance dental hygiene compliance, and adapt to various user needs makes them a versatile and valuable addition to your oral care routine. By incorporating a water flosser into your daily regimen and using it correctly, you can take significant strides toward maintaining optimal oral health and enjoying the associated benefits, from a brighter smile to better overall well-being. So, consider adding a MARBON® Water Flosser to your bathroom countertop—you'll be taking a proactive step toward a healthier and happier smile.