FDA Registration: Ensuring Product Quality and Compliance
Welcome to Oralgos Toothbrush, where we proudly announce our FDA (U.S. Food and Drug Administration) registration. This registration is a testament to our unwavering commitment to product quality and compliance, ensuring that our toothbrush products meet the highest industry standards.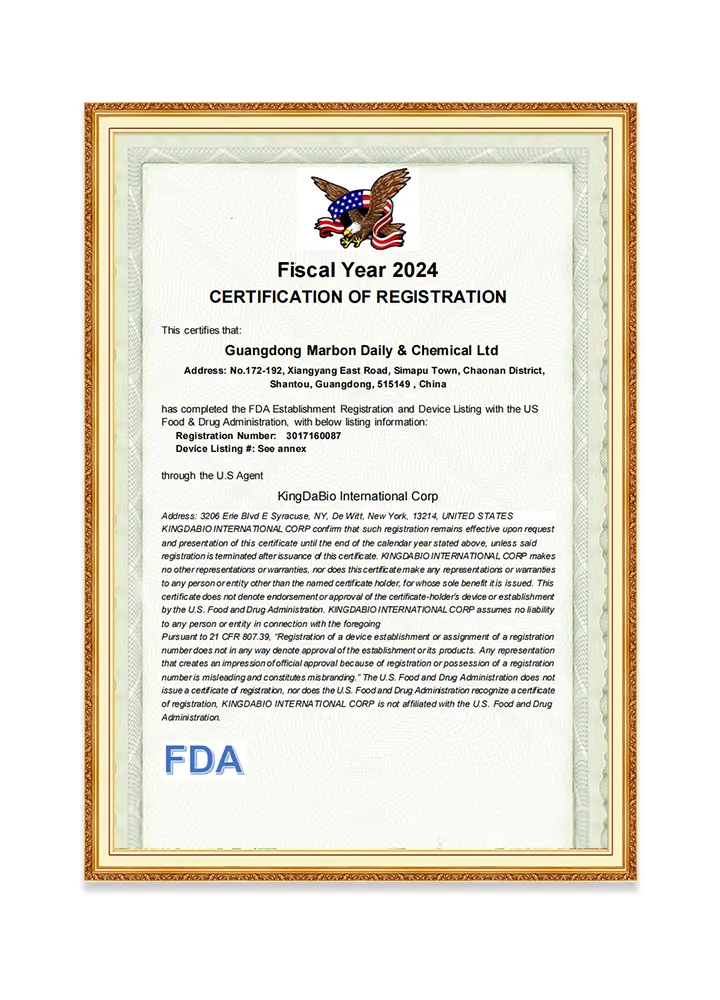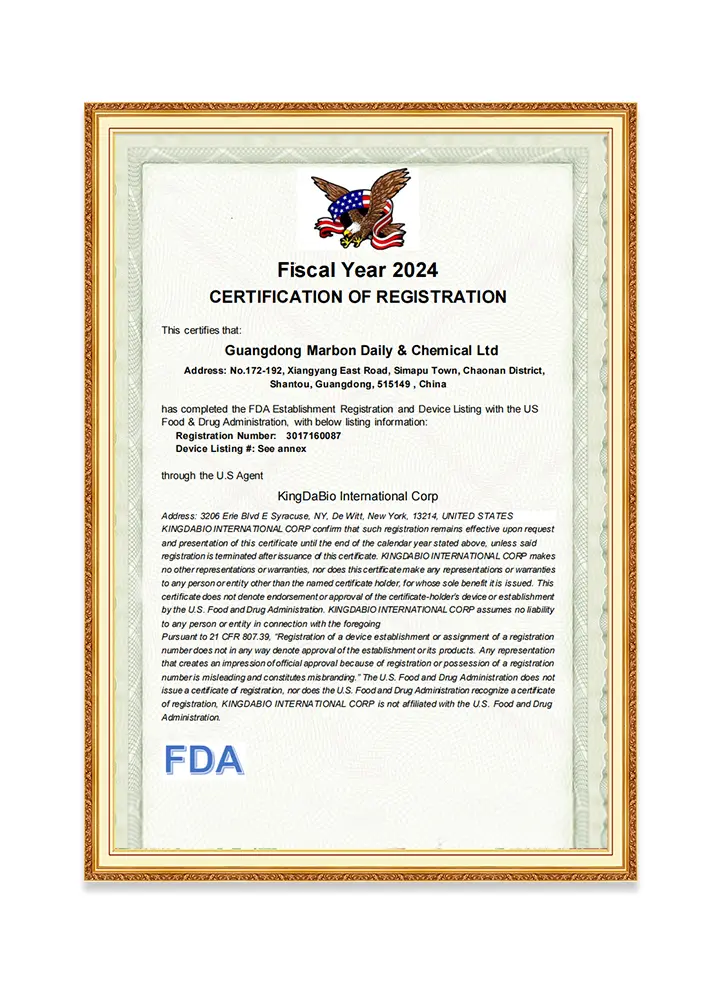 The Significance of FDA Registration
FDA serves as a leading regulatory authority for pharmaceuticals and medical devices in the United States. Their registration requirements are rigorous and demanding. By successfully completing FDA registration, our factory has undergone meticulous scrutiny and oversight to ensure our production processes and products fully align with FDA regulations. This demonstrates our dedication to product quality and safety at the highest level.
Quality and Compliance
At Oralgos Toothbrush, we steadfastly adhere to the principle of "Quality First, Compliance Always." Our FDA registration stands as a robust endorsement of this principle. Our factory adheres to best manufacturing practices, enforces stringent quality control, and ensures that each Oralgos toothbrush meets the highest quality standards while fully complying with all FDA requirements.
Trust Oralgos Toothbrush
When you choose Oralgos Toothbrush products, you can trust that you're selecting products manufactured in an FDA-registered facility. Our FDA registration underscores our unwavering commitment to quality and compliance, dedicated to your oral health and ensuring a radiant smile.
Whether you're interested in our products or have inquiries regarding our FDA registration, please don't hesitate to contact us. We look forward to delivering exceptional products and services to you.
This revised content aligns with Google's SEO optimization standards by maintaining a clear and informative structure and using relevant keywords and phrases. Feel free to further customize it according to your specific brand and SEO preferences.