Description
Electric Toothbrush Water Flosser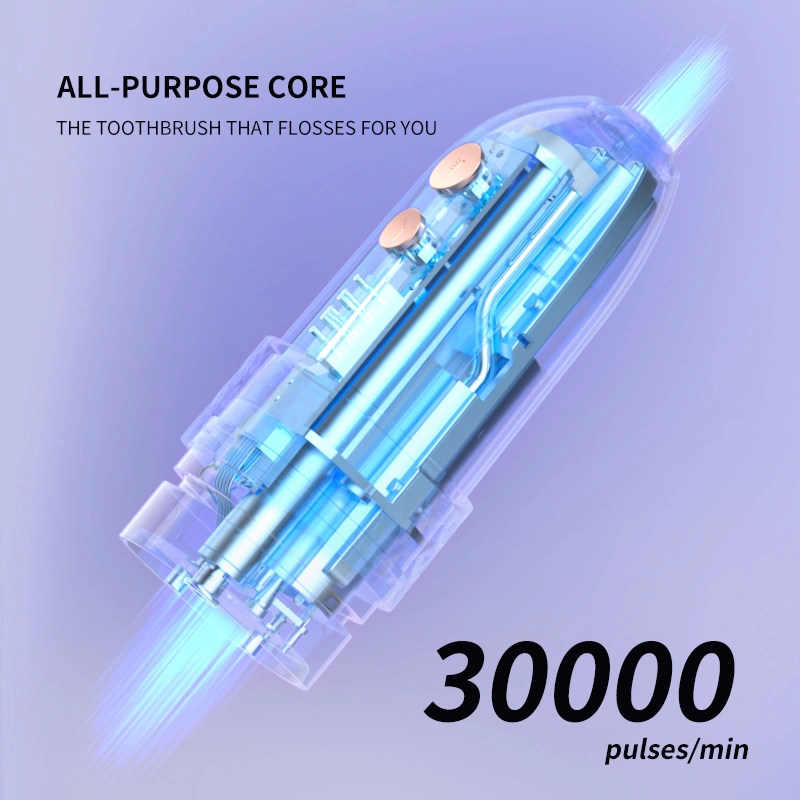 Electric Toothbrush Water Flosser Combo Benefits
The sonic toothbrush provides three cleaning modes for a superb brushing experience, while the water flosser gets deep between teeth and below the gumline to remove plaque and debris that brushing alone misses. This model comes with 1 flossing tip and 1 brush head.
Effective Plaque Removal: Removes up to 99.9% of plaque from treated areas.
Healthier Gums: Clinically proven up to 50% more effective for improving gum health vs. string floss.
Ideal for Implants: Clinically proven up to 2X as effective for improving gum health around implants.
Essential for Braces: Clinically proven up to 3X as effective for removing plaque around braces.

9 MODES: At the touch of a button you can brush, floss, or do both, making it easy to complete your oral care with one convenient device.

It's clinically proven up to 2x as effective as traditional brushing and flossing for reducing plaque and improving gum health.

Quiet Design : Ultra Quiet. LED Function Indicator : Yes. Pulses per Minute : 30,000.

KEY FEATURES: Electric toothbrush and water flosser combo in one.

rechargeable device with recharge indicator.

the built-in electric water flosser includes 9 pressure settings (2-140 PSI).

【2 in 1 Oral Clean Kit More Effective 】 The 2-in-1 brushing and flossing solution will leave your smile brighter than ever.